Ros has won a University of Sydney Robinson Fellowship which work to support and retain the best early-career academics by creating a pathway towards continuing teaching and research positions.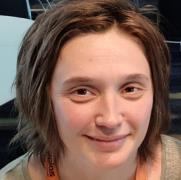 Dr Rosalyn Gloag in 2022 received a Discovery Early Career Researcher Award (DECRA). Her expertise is in bees and her research informs global challenges associated with climate change, food security and pollinator conservation. We wish Ros well and look forward to collaborating with her on many more years of stingless bee research.
For a recent example of Ros' work, see this paper she recently wrote with her students and colleague: Stingless bee floral visitation in the global tropics and subtropics, Global Ecology and Conservation, Volume 43, 2023,, https://doi.org/10.1016/j.gecco.2023.e02454
The authors compiled a database of flower visited by stingless bees, Worldwide, stingless bees visit the flowers of plants from at least 221 different families and 1476 genera. Stingless bees in all regions visit a range of exotic species (crops, ornamental plants and weeds), in addition to native plants. Stingless bees make at least some contribution to pollination for the majority of plants they visit. Stingless bees play an important role in the ecosystems of the global tropics and subtropics as pollinators of an exceptionally large and diverse number of plants. This database also highlights important gaps in our knowledge.