The 1st Australian Native Bee Conference
The 1st Australian Native Bee Conference, a satellite event of the Australian Bee Congress, took place at the RACV Royal Pines Resort, Gold Coast, Queensland, on Sunday 1 July 2018, followed by a Field trip on Monday 2 July 2018.
An exciting package of speakers was programmed. Read the Abstracts, and speaker biographies: https://australiannativebee.org.au/Publications.
The preceding Australian Bee Congress, which focussed on honey bees, also hosted two symposia on native stingless Bees the day before, Saturday 30 June 2018, at the same venue. Many attendees joined both events.
Testimonials
What a brilliant conference!!! It was wonderful to be a part of the first Australian native bee conference and to learn and share with so many in our field! – Amelie Vanderstock, Phd Candidate
Everyone I've spoken to has been excitedly raving about the conference and I'd have to agree, it was quite an event and well worth attending for many different reasons. Bring on the next one! – Steve Flavel, NativeBeeHives.com
Many thanks for sending me the two copies of the Conference program. You have done a fabulous job of it, with great photos and an attractive layout. I am very pleased to have these copies to keep as a souvenir and reference material from this event. – Anne Dollin, Australian Native Bee Research Centre
The field trip included attending a hive exhibition at a bee yard on the Gold Coast, lunch at Tropical Fruit World, followed by a trip to a macadamia farm near Byron Bay to observe native bee hive propagation and management. Hosts for the day were Drs Tim Heard and Tobias Smith.
Images and Review 2018
For images and a review of the first conference see: http://nativebeehives.com/australian-native-bee-conference-2018/.
Talented shutterbug James Dorey has set up this gallery of images from the first conference. www.jamesdoreyphotography.com.au
---
The 2nd Australian Native Bee Conference
Took place at St Leo's College, University of Queensland, St Lucia, Brisbane over three days, Thu 5th Dec – Sat 7th Dec 2019.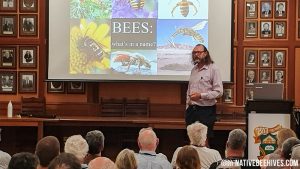 Associated events included:
Bee identification Workshop,
The Australian Bee Genomics Working Group meeting
Field trip to a farm on the Sunshine Coast
An exhibition of stingless bee hives
Read the Abstracts and speaker biographies: https://australiannativebee.org.au/Publications.
Testimonials
Great conference! Well done. That was one of the most enlightening, enjoyable and well organised conferences I have attended. ( I have attended quite a few ). Alan Dorin Monash University
"a massive congratulations on another successful & thoroughly enjoyable ANBConference. It was epic, I loved it, learnt heaps and enjoyed it immensely. Well done indeed!" Dan Smailes, sydneynativebees.com
"wonderful conference. Congratulations on organising such a useful and interesting symposium" Judith Friedlander, Food Faith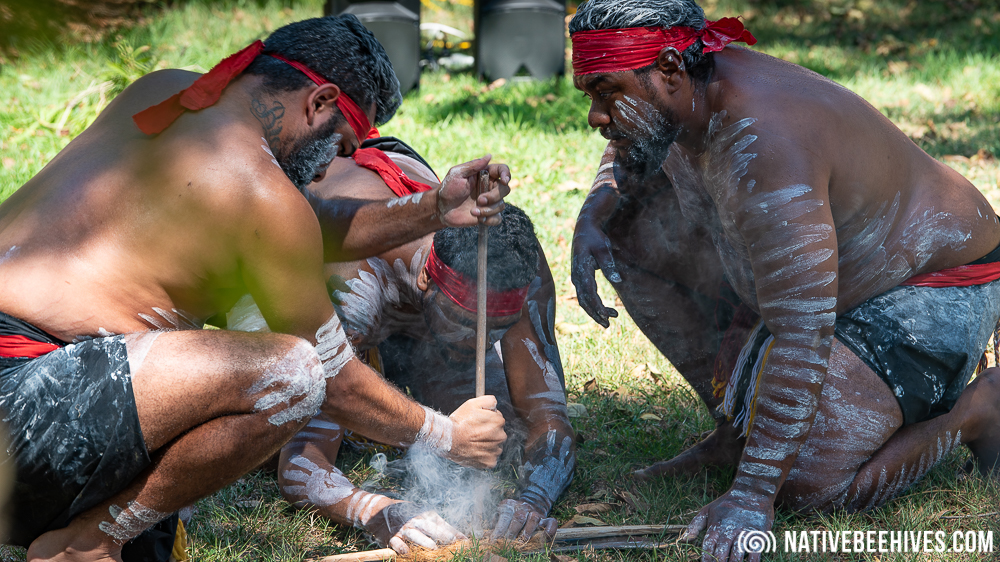 More images and a review 2019
https://www.nativebeehives.com/australian-native-bee-conference-2019/
---
Photos used on this website with permission. Credits…